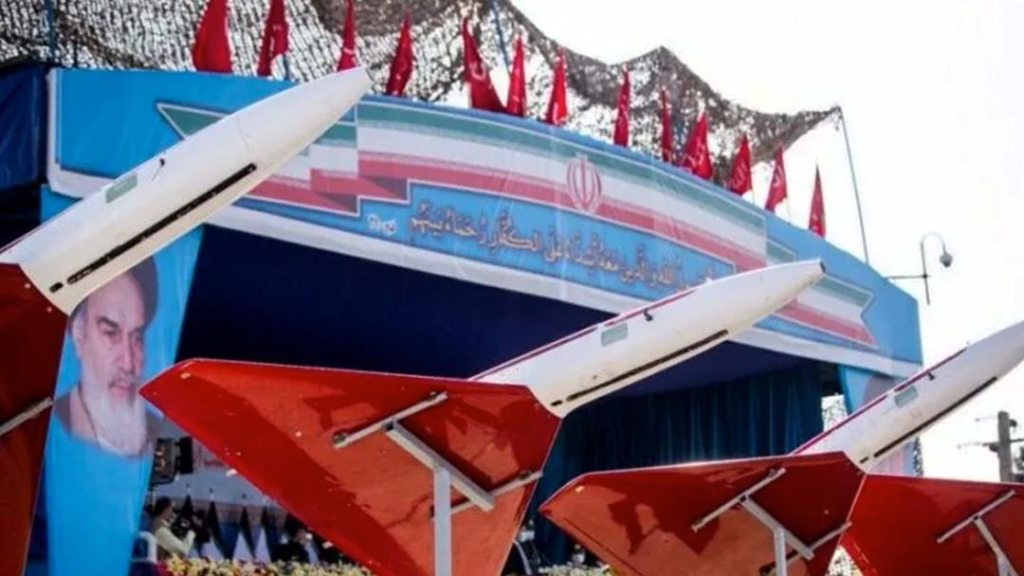 Iran is taking advantage of its close relationship with Algeria to arm many states and non-state actors in North Africa -who are known for their extremism- with drones. Iran has already given Polisario sophisticated drones. Recently, Antonio Lopez Isturiz White, a member of the European Parliament, warned against Polisario's threats against Morocco's army. He sent a letter to the High Representative of the European Union for Foreign Affairs and Security Policy Josep Borrell, stating that, "What concrete information does the Commission have on the Iranian drones being supplied to the Polisario Front?"
He added that, "The use of this military hardware in Western Sahara represents a severe risk to the already fragile security and stability of the region," and that Iran is penetrating the Maghreb area and such an armed infiltration "poses a clear risk to the 1991 UN ceasefire agreement and jeopardizes the peace process, the work of the UN mission to Sahara and the diplomatic efforts of the UN Secretary-General's Personal Envoy."
The drones that Iran gave Polisario are combat drones and they are only hours from our shores. Omar Mansour, the POLISARIO official responsible for internal security verified that Iran had sent drones to his organization in the year 2022. This happened during a press conference he held in Mauritania. The Government of Morocco has reiterated its right to defend its nation against the Iranian drones given to POLISARIO. Morocco's representative to the UN, Omar Hilale, stated firmly that "an appropriate military response," would be taken if POLISARIO is in possession of these drones.
He added that "It would be a game changer." He pointed out the fact that the area under POLISARIO is facing famine, yet at the same time, "Polisario is boasting of having acquired drones. This will give us the reason for having alerted the international community for two years about the fact that Iran and Hezbollah are infiltrating Tindouf and North Africa and that they have gone from training to equipping the Polisario with drones. After having destabilized Yemen, Syria, Iraq…. Iran is destabilizing our region [North Africa.]"
The American political commentator Llewellyn King wrote in the newspaper Boston Herald that Morocco confronts a serious and real security threat because these drones could hit the infrastructure in Morocco that includes military bases, energy installations, tourists sites, and civilian areas The Iranian drones are often dubbed the "Kamikaze Drones," because they are like the suicidal missions of the Japanese forces in World War II. That can cause big collateral damage to the civilian population when they are launched.
In the African strategic context, the African groups receiving these drones from Iran could use them as they attempt to gain control of many areas in North Africa, West Africa, and the Middle East. POLISARIO will consider their targets "imminent threats," and they can fire at them randomly. They will be targeting and shooting at the heartland of Morocco. They will target the airports and aeroplanes inside Morocco, the same way the Iran-backed Yemeni Al Houthi rebels fire their missiles inside Saudi Arabia.
There is a need to face the realities of many conflicts in North Africa. Iran's drones have the strategic capabilities that could strike inside the centres of Morocco. This is a national security threat to the Kingdom of Morocco. Morocco has the absolute right to adopt whatever measures and any strategy to protect its population. These drones could be launched in a lightning move that could take many countries by surprise. There are no guarantees that these drones will not be used against Morocco or any other nation neighbouring to Morocco. The mere fact of Iran giving these dangerous weapons to many groups and countries- on top of them POLISARIO- is an act of aggression.
The Iranian drones are certainly destabilizing the whole region of North Africa and the Middle East. Iran strives to make drones a commonplace type of warfare in the Arab World. these drones are making the conflicts in many parts of the Middle East more difficult and creating nightmare scenarios for many in Africa and the Middle East. Military planning in Morocco and other countries must contrive military actions that have no other choice but to anticipate these types of drone attacks that could happen at any time.
Since Algeria is helping Iran spread these drones to may, terror groups, they are likely to have head-on conflicts with many countries in Africa and the Arab and Islamic Worlds. Iran's drones -through Algerian routes- are precipitating a crisis in North Africa. Algeria is taking an obligation on herself to make Iran a dominant power in North Africa. The drones are Iran's tools and mean to control North Africa. POLISARIO and other rebel and terror groups are getting these drones through Algerian mediation. This raises the question of what the underlying political motivations are in the Algerian help of Iran expanding its hegemony in North Africa.
The problems with Iran's drones are part of the larger strategic issues the world has with Tehran. These issues are not addressed properly because it seems that the world is indifferent to many things Iran does. These drones can disrupt navigation in the Mediterranean the same way they are wreaking havoc on navigation in the Gulf. No sanctions have been imposed yet on these groups receiving Iran's lethal drones.
Basically, there must advocacy of many strategic points. Morocco can develop a system of deterrence to stop the threat of these drones. The whole world must appreciate what Morocco does in terms of its foreign policies. When Morocco seeks the termination of any conflict, this indicates that it has genuine peace plans, and does not just talk about meeting the deadlines of roadmaps for peace. Finally, Morocco can stand up for peaceful goals in international politics by pointing out the fact that Iran's drones are against the national interests of the Arab and African countries.
*****
Bill Mikhail, PhD. In Foreign Affairs from the University of Virginia. Masters in International Relations. He has taught international relations at George Washington University and the University of Maryland Baltimore County.
DISCLAIMER: The Views, Comments, Opinions, Contributions and Statements made by Readers and Contributors on this platform do not necessarily represent the views or policy of Multimedia Group Limited.