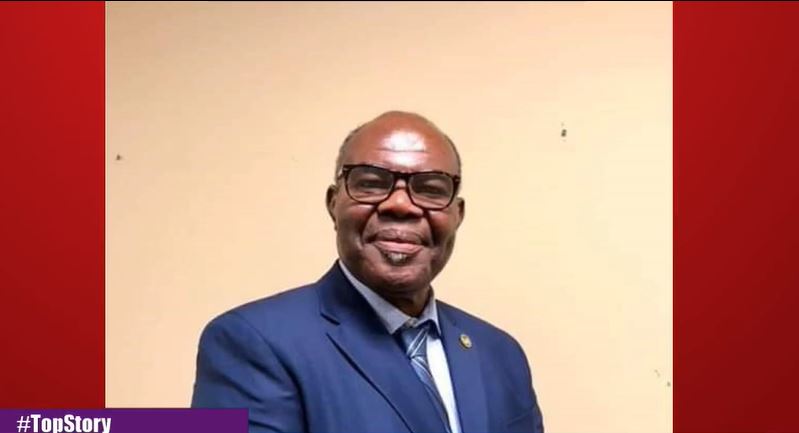 President of the Ga Adangbe Council, Nii Ayikoi Otoo has backed the assertion by the Ga Mantse, Nii Teiko Tsuru II that Gas have been mistreated and sidelined on their own land.
This, he explained, is because more Ga lands have been vested in the state as compared to others.
He also lamented the failure on the part of government to release such lands to the allodial owners when the purposes for which they were acquired are not pursued, as provided for by the 1992 Constitution.
"…quite a number of compulsorily acquired Ga Adangbe lands. Most of the time, they are not even used for the purpose for which it was acquired," he said.
Speaking in an interview on Joy FM's Top Story on Monday, Nii Ayikoi Otoo said the Ga Adangbe's are always shortchanged.
 The former Attorney General made a number of references to back his statements.
"You would recall that there was these Nanumba and Kokomba conflict. As result, many people rushed to Accra –they had nowhere, the Ga Mantse was approached, and he asked them to go and live at Agblogbloshie then it became a slum area. Our search, however, shows that it has previously been acquired for development into recreational area but then if they no longer want to put it to that use you will find that they have started talking about Kayayei hostel ….," he cited.
"When the old Fadama was moved to the new Fadama it was a Ga land which was given to them.
"When these Sodom and Gomorrah things happened and the people were to be relocated, where did they take them? It was not to Ashanti Region or Eastern Region. They took them again to Adjen Kotoku which is another Ga land. So what is that?" he questioned.
He also lamented the low Ga representation in government.
Nii Ayikoi Otoo's comment stems from the Ga Mantse, Nii Teiko Tsuru II's agitation over what he described as disregard and mistreatment of Gas on their own land.
According to the Ga King, his people are sad about the situation.
"Ga Dangbe is sad, sad because of a lot of things that are being done against us. That is why I am speaking in English today and I want you to hear we are sad!
"We are sad about the way we are being treated in the capital. People just get up, go to a place like Agbogbloshie and start building why? Without even consulting a traditional authority," he said.
The Ga Mantse made these remarks during a courtesy visit by the New Patriotic Party (NPP) flagbearer hopeful, Mr Alan Kyerematen to his palace on Monday.
Mr. Kyerematen promised to give Gas their due if he becomes president.
DISCLAIMER: The Views, Comments, Opinions, Contributions and Statements made by Readers and Contributors on this platform do not necessarily represent the views or policy of Multimedia Group Limited.