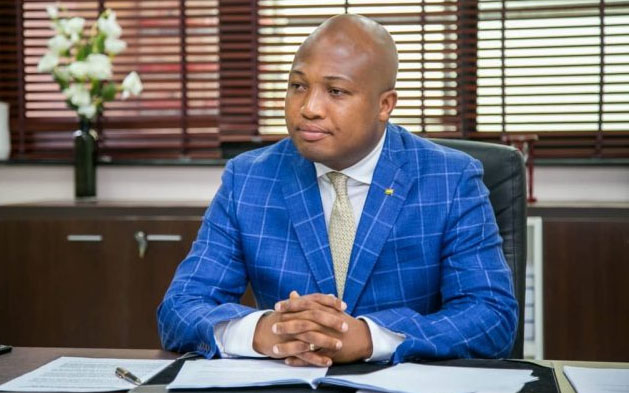 Ranking Member on Parliament's Foreign Affairs Committee, Samuel Okudzeto Ablakwa, says Ghana in recent times has failed to play its foreign policy well.
He noted that the government's hard-line stance against the Russian invasion of Ukraine, its blaming of the country's economic woes on the aftermath of the said invasion and the caricaturing of Chinese nationals in Ghana concerning the country's galamsey fight, have portrayed the country as anti-East.
This he says can be seen in the souring of relations between Ghana and the Eastern super powers; China and Russia.
Speaking on PM Express, Okudzeto Ablakwa stated that the pro-Western posturing of the current president is significantly at odds with Nkrumah's non-aligned stance and has consequently lowered Ghana's standing in the Eastern bloc.
"We don't seem to have played our foreign policy very well as Nkrumah did. How is it that Nkrumah who was perceived to be ideologically pro-East however he was able to have all of these super powers feel comfortable with him?
"Remember Akosombo Dam which was his flagship project, he had the West fully fund it; the US, UK, World Bank fully funded, they supported him. At the same time the Russians were here comfortably helping him to pursue his nuclear power vision and remember the Atomic Agency, but for the coup of 24th February 1966, we would have become a nuclear giant – and the Russians were helping him do that," he said.
"The Chinese were also here, strategic alliances particularly in the education sector for science and technology education and all of that. So how did Nkrumah do that? I think that he was more skilful with his foreign policy. I think that statements like, you know, 'the Wagner group, we're not comfortable with them, we must get rid of them,' I think the President was a bit too upfront and a bit undiplomatic with how he did that.
"Immediately it created the impression, and so I'm not surprised that when later on he set up this committee to go round looking for cheaper fuel, everybody knows that in the world today the only place that you'll get cheaper fuel is Russia, they failed. So I think that there is a sense that we have not played our historic, very strategic, skilful, more nuanced role very well," he added.
The North Tongu MP said the country must once again embrace its non-aligned stance in order to rebuild strong relations with all sides of the global power divide.
"We've departed from that tradition that led us to be founding fathers of the non-aligned movement where all these western powers were comfortable with us. Because look, as Nkrumah has said, let's focus on the African personality.
"We look forward, not east, not west, and remember that our constitution says that our foreign policy must be determined by our national interest. Article 40 is very clear, Article 73 is very clear," he said.
DISCLAIMER: The Views, Comments, Opinions, Contributions and Statements made by Readers and Contributors on this platform do not necessarily represent the views or policy of Multimedia Group Limited.