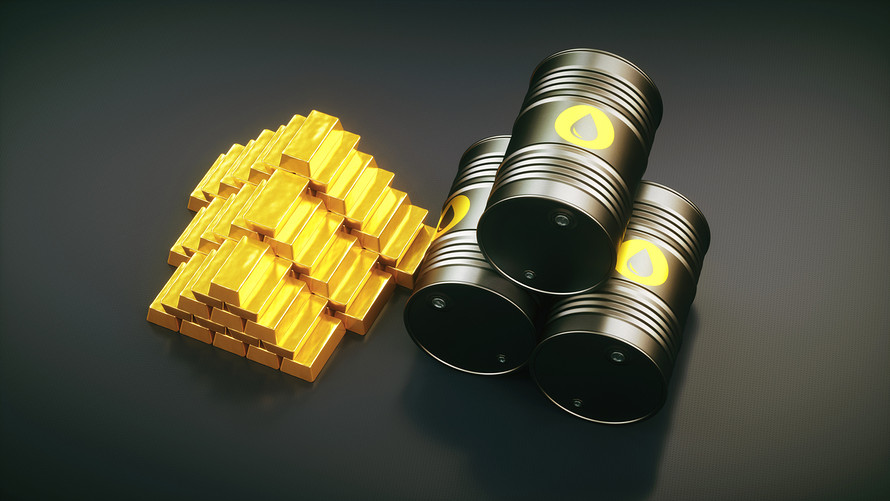 Economist and Political Risk Analyst has highlighted some downsides of the gold for oil policy.
He said that prices of the gold for oil consignment on the market are higher compared to those from other sources of fuel.
He said the Bulk Oil Distributing Companies (BDCs) who did not sign up for the policy are rather selling fuel at lower prices.
This, according to him, does not meet the second objective for the policy, thus to bring down prices of fuel at the pumps.
"As we speak currently in the recent pricing window, the gold for oil product that came in are actually selling slightly higher than products that are on the market that the normal BDCs who are not participating in this policy programme, are doing," he stated in an interview on JoyNews Newsfile on Saturday.
Giving further details, Dr Acheampong said, "Petrol under gold for oil is selling at about 9.6 cedis per litre and from the non gold for oil sources are selling it at about 9.1 cedis per litre. So you got almost like a 50 pesewa difference. Similar thing with diesel."
For this reason he dismissed claims that the gold for oil policy is the reason for a decline in fuel prices at the pumps.
He explained that, "what is driving the price at the local level which is a function of the international price and crude oil price is the function of the exchange rate."
"It cannot be the case that all the drop that we are seeing is truly attributable to this gold for oil policy," he reiterated.
It would be recalled that Vice President Bawumia on Thursday said the fall in fuel prices is due to the gold for oil deal.
DISCLAIMER: The Views, Comments, Opinions, Contributions and Statements made by Readers and Contributors on this platform do not necessarily represent the views or policy of Multimedia Group Limited.
Tags: