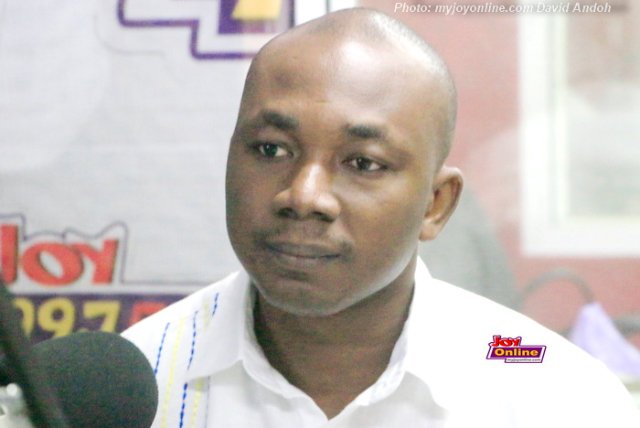 Economics and Finance lecturer at the University of Ghana Business School (UGBS), Professor Godfred Alufar Bokpin
Economist, Professor Godfred Bokpin says while he agrees global shocks from the Covid-19 pandemic and the Russia-Ukraine war may have impacted Ghana's economy, he disagrees they are the sole cause for the current economic situation in the country.
According to him, Ghana's ailing economy is a direct result of government's poor fiscal management and macroeconomic framework.
He stated that had the economy been better managed prior to the Covid-19 pandemic, the country would not be experiencing its current economic strife.
Speaking on JoyNews' PM Express, he said the global shocks had merely exposed how weak Ghana's macroeconomic framework was.
"It takes global shocks like this to reveal the resilience of your economy. So we can use the same Covid-19 to explain what happened in the case of Ghana compared to our peers. So for instance, we were told that those with weak immune system were more vulnerable to the effect of Covid compared to those with better immune systems.
"So economies that were better governed, well-managed, had good policies [and] macroeconomic framework, had better growth trajectory and all of that were able to withstand those shocks much better than other countries and that is where the variation you will see.
"And, therefore, the tendency to blame or to shift the blame largely to Covid and Russia-Ukraine without attributing part of where we find ourselves to our own resilience of our economy, I think that is less charitable with the reality. I think we need to face that," he said.
He was reacting to President Akufo-Addo's State of the Nation Address delivered, Wednesday, March 8 on the floor of parliament where he addressed chiefly the economic challenges that have afflicted the country post-Covid-19.
According to the President, much of the country's current fiscal problems had been occasioned by the advent of the Covid-19 pandemic and compounded by the Russia-Ukraine war.
He noted that, prior to these events, the economy was healthy.
However, Prof. Bokpin believes otherwise. He said Ghana's fiscal deficit was the largest in the sub-region by the time Covid became a pandemic.
 "Even before Covid came, we were not complying with the fiscal responsibility act threshold of 5% when it comes to deficits.
"We were only complying with that because we were treating the financial sector cleanup and the energy sector indebtedness as outliers. If you put all of that together, our fiscal deficit, 2018-2019 was actually more than 7% and then Covid came," he said.
DISCLAIMER: The Views, Comments, Opinions, Contributions and Statements made by Readers and Contributors on this platform do not necessarily represent the views or policy of Multimedia Group Limited.