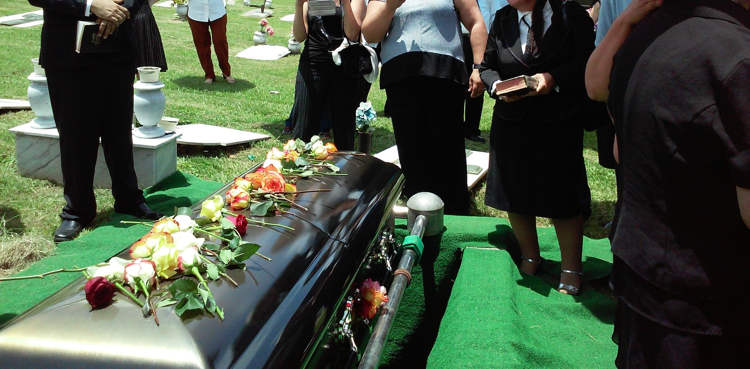 South African pastor Siva Moodley died in 2021, but his body was only laid to rest this month, after spending almost 600 days at a mortuary, because his family and parishioners were expecting him to come back to life.
Siva Moodley, the founder of The Miracle Centre in Gauteng, north of Johannesburg, died on August 15, 2021, after falling ill.
However, instead of making preparations for his funeral, his family simply left his body at a mortuary, awaiting his resurrection. His wife and other members of his family came to the mortuary to pray for his return, but they stopped coming a few months after his death and refused to give their consent for Moodley's burial or cremation.
To make matters worse, they even refused to acknowledge the pastor's death within the church, conducting services in his place until the day he decided to come back to life.
"It is a civil matter. I cannot make the decision to bury or cremate him on my own," the mortuary owner said. "It has to come from his family but they are not saying anything. He was a well-known man and does not deserve this kind of treatment. I hope the court can provide some relief."
Court documents showed that Sive Moodley's widow, Jessie, explained her family's reluctance to consent to the pastor's funeral by claiming that she had had a vision of the religious leader coming back to life.
However, after seeing evidence that the family had been contacted a total of 28 times about the man's body, and receiving reports from local authorities about the health hazards posed by the body, the Gauteng High Court in Johannesburg authorised a mandatory burial or cremation.
The court's decision was suspended for a month so that it could be served on Moodley's immediate family. The funeral home clarified that they did not want to infringe on anyone's religious freedom, but they also had to abide by health regulations.
On March 16, Siva Moodley's body was finally laid to rest at Westpark Cemetery in Johannesburg, in the presence of his siblings and extended family.
His wife and two children did not attend the ceremony, and South African media report that they continue to lead The Miracle Center in the pastor's place.
DISCLAIMER: The Views, Comments, Opinions, Contributions and Statements made by Readers and Contributors on this platform do not necessarily represent the views or policy of Multimedia Group Limited.