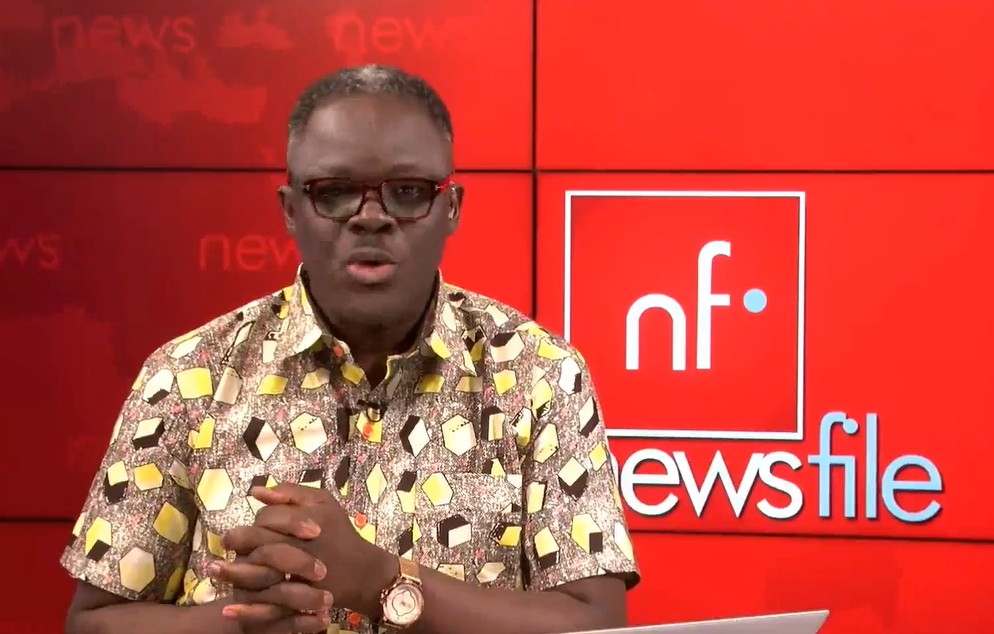 OccupyGhana (OG) has been telling the story of how the Lands Commission is failing, neglecting or refusing to act like a public service provider with professionals, despite being fined GHS100,000 by the RTI Commission for such conduct.
In one of its rulings last week, the RTI Commission ordered the Lands Commission to release information requested by OG within 14 days. In its characteristic style, OG immediately wrote to bring their attention to the verdict, and asked to know the cost and what form the disclosure will take – photocopy, pdf, email or that it will be delivered on a pen drive.
On Thursday, OG was compelled to write to remind them because, just as in the earlier process where it had to write about a dozen letters to get attention, the Lands Commission has once again elected to ignore its letters.
But as it did in sending a letter every week on other demands, OG has vowed to send a reminder every day until the 14 days deadline expires next week. You can trust OG to sue if it becomes necessary.
But all OG has asked for is information on State lands now owned by private persons and how they came to own what belonged to the State.
When former NPP General Secretariat and later Forestry Commission boss Sir John's will revealed the unthinkable and near impossible, everybody cried foul play and corruption, and rightly so. But very typical of citizens and our media, we went to sleep. OG is pursuing the bizarre and scandalous Achimota Forest land sales saga to its logical conclusion.
Public lands are for the citizens. The Constitution is clear that these lands are vested in the President only as a trustee with fiduciary obligations to account to us how he manages these properties on our behalf.
Yet, the Lands Commission after initially expressing readiness to provide the information, changed its posture, forcing OG to appeal to the RTI Commission.
Ace Ankomah and his team have done even more on various serious public-interest matters including pursuing the Office of Special Prosecutor to investigate the unnamed wealthy businessman who bribed some MPs over the Ofori-Atta vote of no confidence motion.
The guys at OG have used their money to fund expensive lawsuits that bring them no private gain. They have also gotten laws passed to improve accountability and transparency to citizens.
Those of you, especially NDC folk, who ignorantly or deliberately maliciously shout that OG has gone to sleep in the NPP regime nu, if you did a quarter of the heavy-lifting legal brain work that OG has been doing, Ghana would be a lot better. It must not always be about shouting "thieve" and demonstrations.
FixTheCountry's Oliver Baker-Vormawor chased information the National Security ministry was forced by public outcry to promise over the illegal and unconstitutional assault of CitiFM's Caleb Kudah in May 2021.
They did not mean what they promised in the heat of development. They knew Ghanaians will forget in only a few weeks.
That must explain why when Oliver pursued them, they ignored him completely leading to the RTI Commission's ruling ordering them to disclose non-exempt portions of the information requested within 14 days.
The Fourth Estate, the Media Foundation for West Africa's public interest and accountability investigative journalism project also got orders compelling the GES to release information on Covid-19 spraying exercises.
Scientists and other experts featured on Manasseh Azure Awuni's investigative piece on the subject waste no time in pronouncing the exercises as wasteful and infective in fighting Covid-19. Manasseh found the exercises to have been a conduit for grand corruption.
The Fourth Estate has been acknowledged as the biggest user of the RTI law. This is the group you have, for whatever purposes, obviously not in the national interest, made it your job to attack and abuse simply because they churn out well-researched and investigative stories that save Ghana millions and expose rot in our society, even in the church?
The RTI Commission's intervention was sought by Kofi Asare of Africa Education Watch for the release of information on SHS placements – information the ministry used to publish without anybody asking.
In most of these cases, as I noted last week, the applications were not even acknowledged. Yes, not even when the RTI Commission requested responses from these institutions.
You want us to give you a job, pay you, but for you to treat information generated with our money as though it were your private property? You clearly do not understand public service and must be deemed unfit to hold public office set up and funded by the public for service to the public.
Dear Attorney-General, Information Minister, Mr President, it is your duty to demonstrate you are not complicit. Publicly denounce the disgraceful conduct. Dismiss heads of institutions embarrassing the Government and giving the country such a bad name.
You must insist they pay the fines from their pockets. Mr President, when you signed this law in 2019, you said it was the mother of all anti-corruption laws. You were right. But that's if the law works.
We need a publication of the roll of shame for errant and non-compliant institutions. The media or major media houses can come together to regularly publish the roll of shame, and even blacklist non-compliant institutions while praising others to encourage better compliance. Yes, we can!
And that is, My Take.