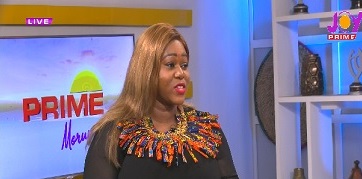 The creative director and founder of the African fashion accessory brand "Selina Beb" has advised up-and-coming designers to try to be original in their craft.
According to her, although designers often draw inspiration from one another, which is normal, it is better to be original in the fashion world.
Speaking to Asieduwaa Akumia on Prime Morning, Monday, Miss Bebaako-Mensah said although she takes it as a compliment when other designers pick inspiration from her creations, it is advisable for designers to tweak designs to fit their own creations instead of copying everything they see.
"I always tell them to try and be original. You know we all take inspiration from others. Like I told you, sometimes I take inspiration from foreign designers, but even if I inspire you, change your design. Tweak it, make it different, and don't copy ditto ditto. That one is a no-no. You know, I don't get too upset. I actually take it as a compliment because I am like, "Wow, that means they like the design so much and I've inspired them'. So, I'm happy with that," she said.
The fashion entrepreneur also shared that her inspiration for her designs does not only come from foreign designers. According to Miss Bebaako-Mensah, sometimes her clients and customers help her find inspiration for her creations.
"I get inspiration from my clients and customers as well. I look at the kind of people that come to my shop, the kind of people that patronize my products, and I'm thinking, 'Okay, these group of people would love something like this,' and I listen to them as well," she said.
Miss Bebaako-Mensah also pointed out that designers putting out designs they originally create will help them go a long way in their careers. She encouraged designers to continue being authentic, as it will help boost their brand.
DISCLAIMER: The Views, Comments, Opinions, Contributions and Statements made by Readers and Contributors on this platform do not necessarily represent the views or policy of Multimedia Group Limited.