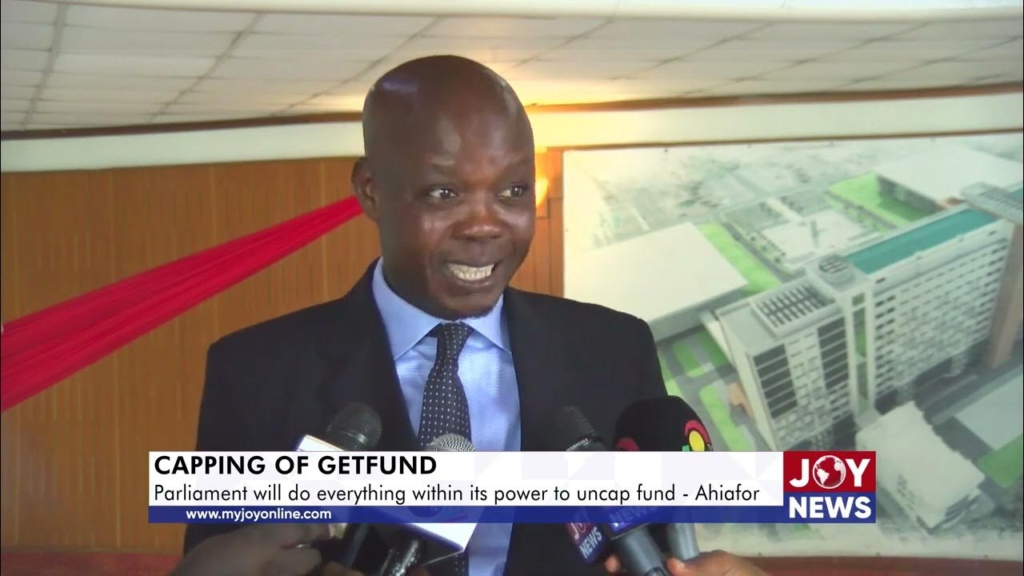 The Ranking Member on the Constitutional and Legal Committee, Bernard Ahiafor, has accused the government of seeking to collapse the Ghana Education Trust Fund (GETFund).
According to him, the government's inability to pay monies due the fund is slowly crippling and limiting its mandate.
"Several attempts made to ensure that the full amount of VAT paid by Ghanaians be released to the GETFund for financing education in this country, is to no avail. In the 2023 budget for instance, if we look at page 190, it is stated clearly that the projected revenue for the 2.5% VAT meant for GETFund is GH₵4.65 billion."
"Now if you go to page 191 it is stated that their expenditure items is only GH₵1.8 billion out of the GH₵4.65 billion that will be released to the Fund and a cause for worry," he told JoyNews on Friday.
His comments come on the back of a petition by the National Union of Ghana Students (NUGS) to Parliament's Education Committee to de-cap GetFund.
According to the group, there has been a decline in the funding of education as a result of the capping of the GETFund.
"Our concern primarily stems from the concerns of declining funding for education which emanates from the GETFund. Act 947, especially the GETFund part, is an enemy of the progress of education in Ghana," the group said.
Mr. Ahiafor believes this is an attempt by the government to collapse the fund.
"Now out of even the small amount that is supposed to be released to GETFund, government is in arrears of a huge amount of money to GETFund. Now when the situation continues like this. For me, this current government intends to collapse the GETFund," he said.
The Member of Parliament for Akatsi South stressed that the delayed disbursement to GETFund has halted the Funds' projects and scholarships.
"GETFund is not able to support the Student Loan Trust Fund (SLTF), it is not able to support the Scholarship Secretariat. There are a lot of uncompleted GETFund projects in terms of the school infrastructure from the basic schools to the tertiary level. GETFund is owing contractors huge amounts of money," he said
However, he assured that the Minority "will do everything possible to ensure that whatever is supposed to be released to GETFund is released, so that the Fund does not collapse," he said.
Meanwhile, the Government has not responded to the matter.
DISCLAIMER: The Views, Comments, Opinions, Contributions and Statements made by Readers and Contributors on this platform do not necessarily represent the views or policy of Multimedia Group Limited.